Thank you to all who donated towards buying motorbikes for Montana on a Mission guard/ plumber, Francis (on the right) and Pastor Samson (left). They now have their bikes and proper safety equipment 😊 and are off to serve communities in need!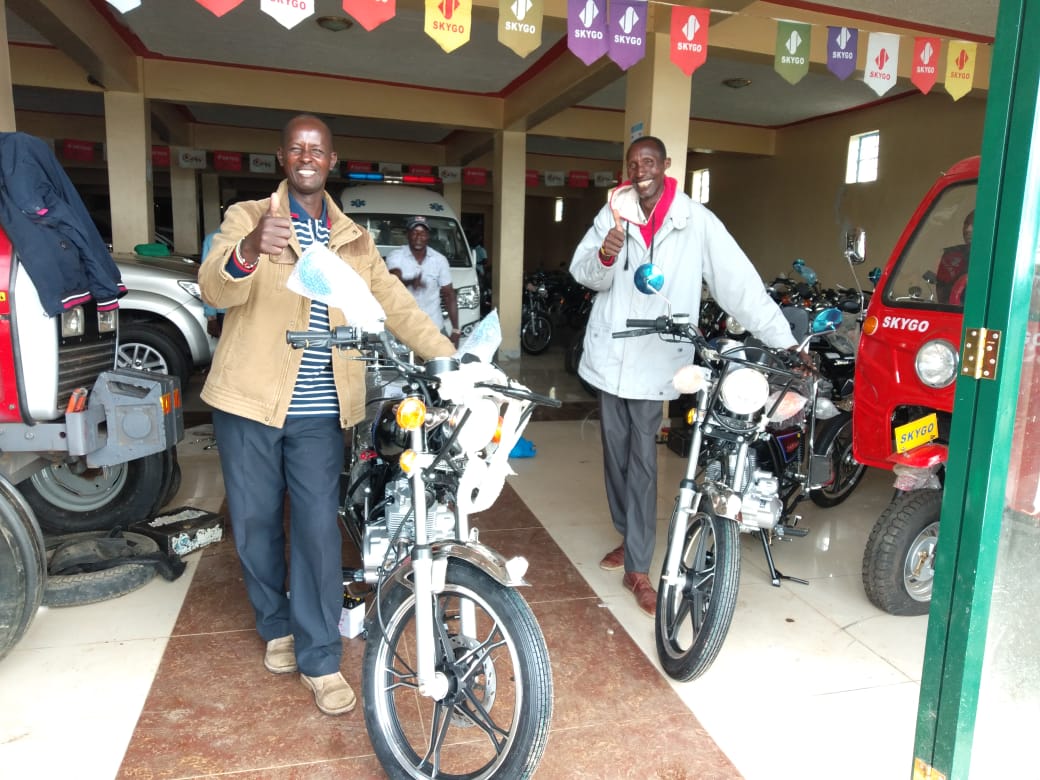 Francis has been involved with MOM since our first Kenya water project. He faithfully watches over the clean project in his community and often volunteers to go to other MOM projects to make repairs. He is a self-taught plumber with a heart for others! Francis will now be able to quickly and reliably maintain and make repairs at all of the MOM Mara area Kenya projects.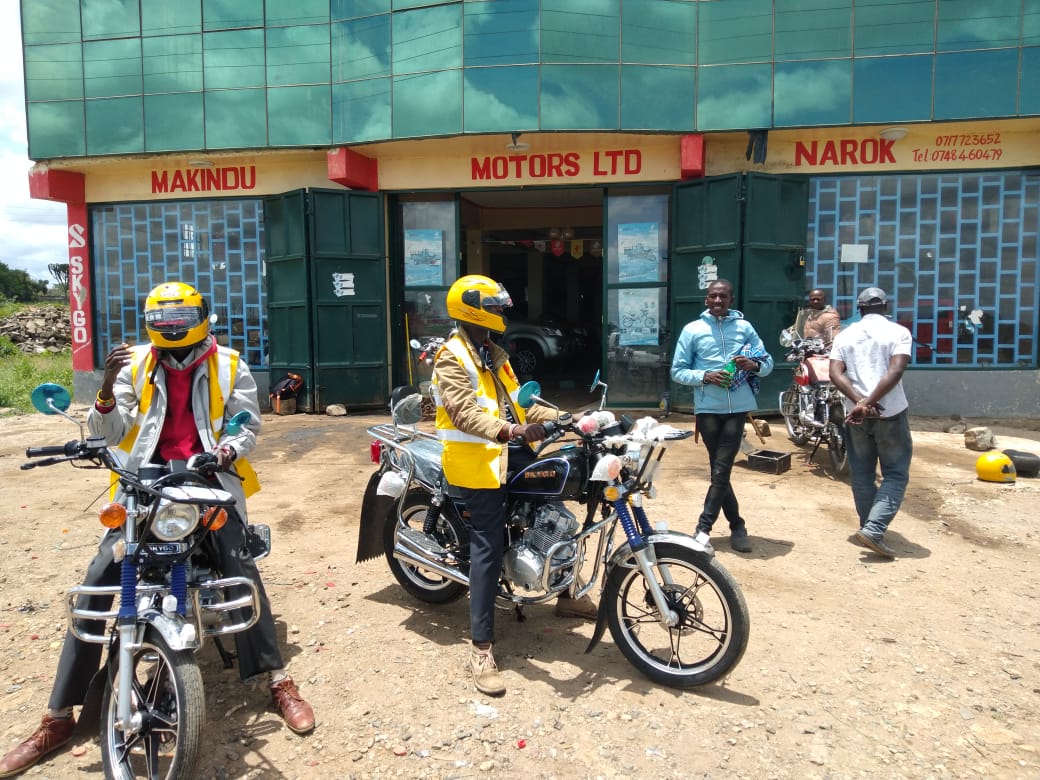 Pastor Samson has also been a key member of our team for many years. We first met Pastor Samson where we meet most people in Kenya… under a tree. We were about to begin a new spring development project when Pastor Samson stood up under a tree. Among the community members that had assembled to dig mud and haul rocks, he pulled out his ever-present Bible and read a short passage of scripture to began the workday with prayer. This was not a one-time thing for him, he has always worked that way. He has since opened each MOM gathering, whether it be a meeting or working on a project with a "Word from God" and prayer.
In November 2018, MOM equipped Pastor Samson with a solar backpack setup and training in sharing the Jesus film in rural areas. The backpack contains a projector, screen, sound equipment and everything needed to show the films in the bush and rural areas without electricity. Pastor Samson has utilized these tools and been able to share the Gospel in this way with literally thousands of people since. The motorcycle will allow him to share the film in more distant places and more frequently return to communities to disciple and care for them after they have heard the Good News. He is training other local pastors and even teaching reading to small groups of adults so they will be able to read the Bible for themselves someday.
We just can't say THANK YOU enough! Because of your financial gifts, people are growing and thriving in faith and health.
Be sure to watch for updates on our Facebook page.