Sometimes disasters are small and localized to a family or community (fire or drought) and sometimes they are so widespread recovery seems impossible.
COVID-19 and Coronavirus Pandemic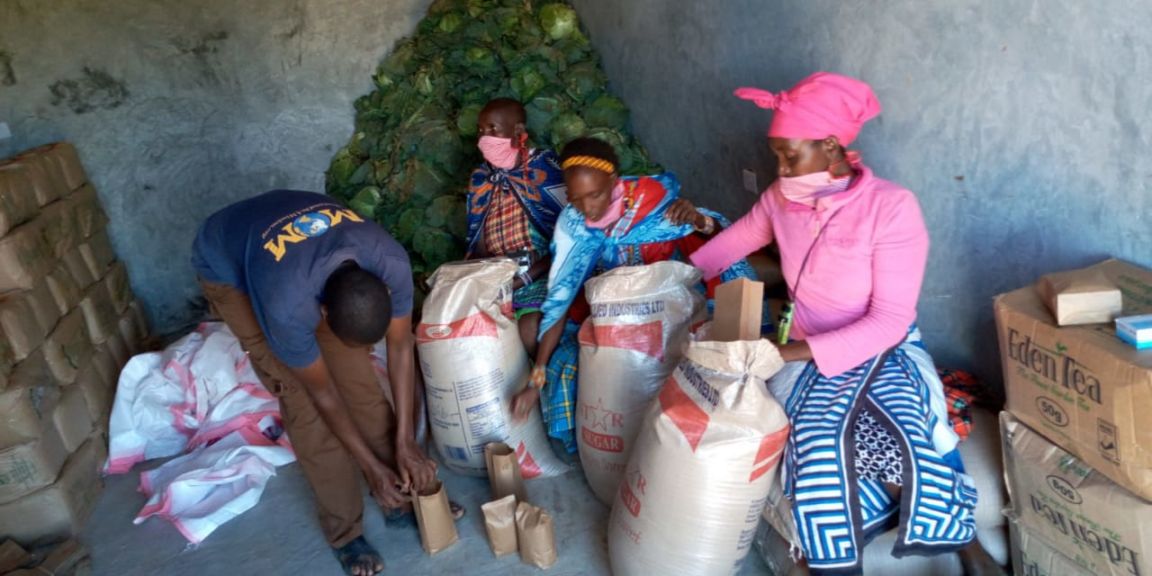 In response to needs related to the Coronavirus pandemic, we are currently responding to some short term crisis needs. Here in Montana, some folks need a little extra help to get by this month until they get the green light to get back to work. Sometimes that means paying a utility bill, medical bill or a month of rent.
In Kenya and the Philippines, a widespread shutdown has rendered many of the most vulnerable people – widows, orphans, day workers without an income for the foreseeable future. We are responding with emergency food relief and handwashing supplies to keep families alive.
Wildfires in the Western States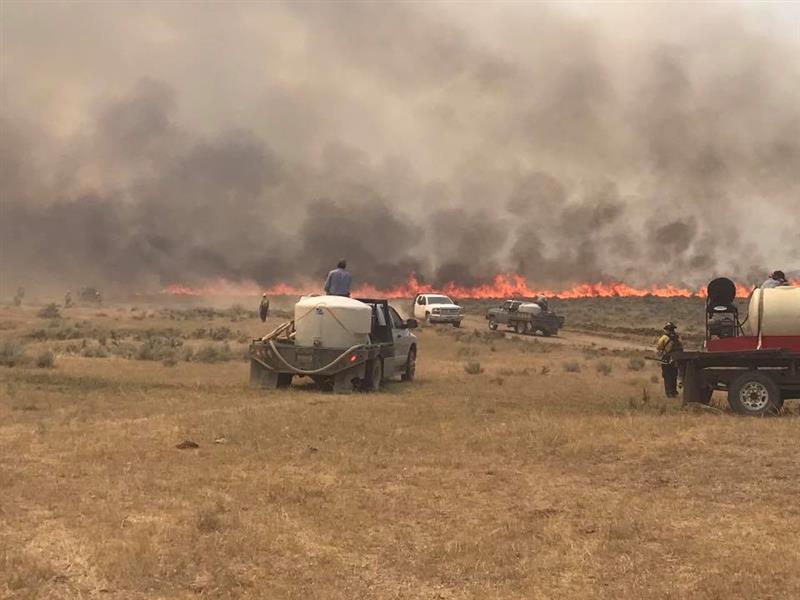 In 2018 M.O.M. teams continued to help rebuild after the Lodgepole complex fire burned over 270,000 acres with hundreds of miles of fence being destroyed.
In early March 2017, a wildfire raged across the high plains of Clark and Comanche Counties in southern Kansas, burning over 500,000 acres and killing or injuring thousands of cattle. Montana on a Mission put together a team from Sweet Grass County and the surrounding area that traveled to Kansas in May. The team spent the week repairing fences for the many affected families of this tragedy.
In October and November of 2013, the Philippines was hit by two large scale natural disasters.
Bohol Earthquake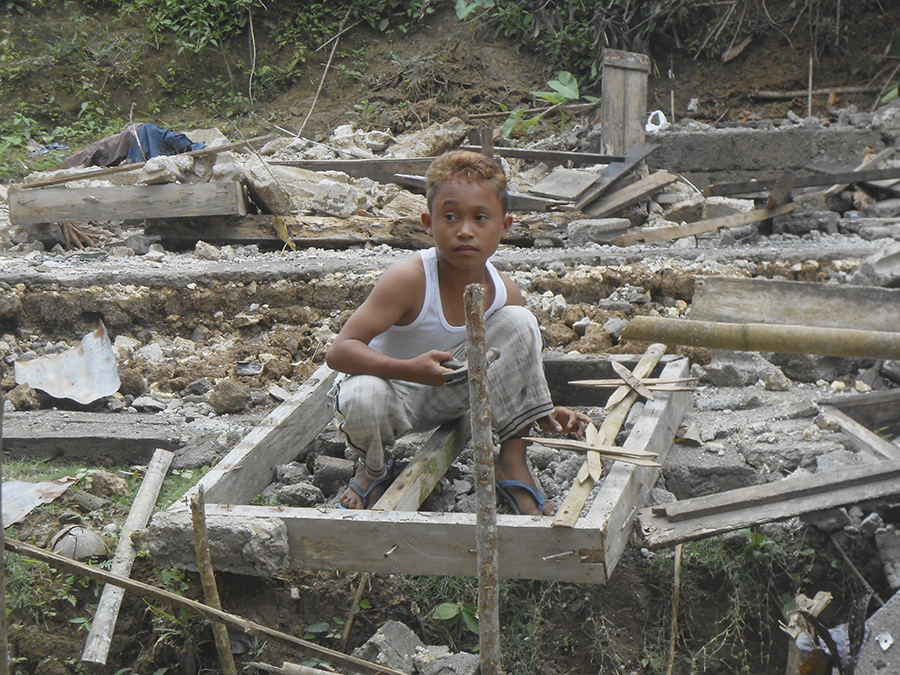 On the morning of October 15, 2013, a deadly magnitude 7.2 earthquake struck the Central Visayas islands in the Philippines. The quake has been described as the strongest to strike the Philippines in more than two decades. It's also been described as one of the worst emergencies and disasters to occur recently, leaving 195 people dead, 651 injured and 12 missing.
Typhoon Yolanda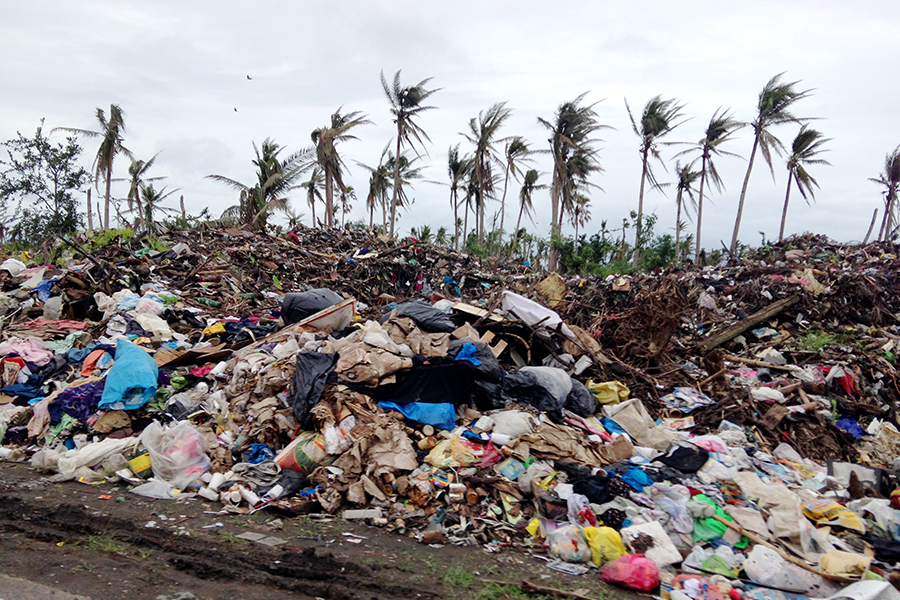 Less than a month later, November 8, 2013, Typhoon Haiyan made landfall in the Philippines, creating massive destruction, landslides and flooding. According to national authorities, more than 16 million people were affected. In addition, 4.1 million people were displaced and 1.2 million homes have been damaged or destroyed. Typhoon Haiyan, known as Typhoon Yolanda in the Philippines was one of the strongest tropical cyclones ever recorded.
As of April 17, 2014, the National Disaster Risk Reduction and Management Council (NDRRMC) confirmed 6,300 fatalities across the country, 5,877 of those taking place in the Eastern Visayas.[3] The actual death toll remains unclear, being claimed to
be at least 10,000 by the victims from Tacloban City, Leyte alone.
How We Have Been Helping
To date, Montana On A Mission has participated in building over 100 transitional homes. Between Montana on a Mission and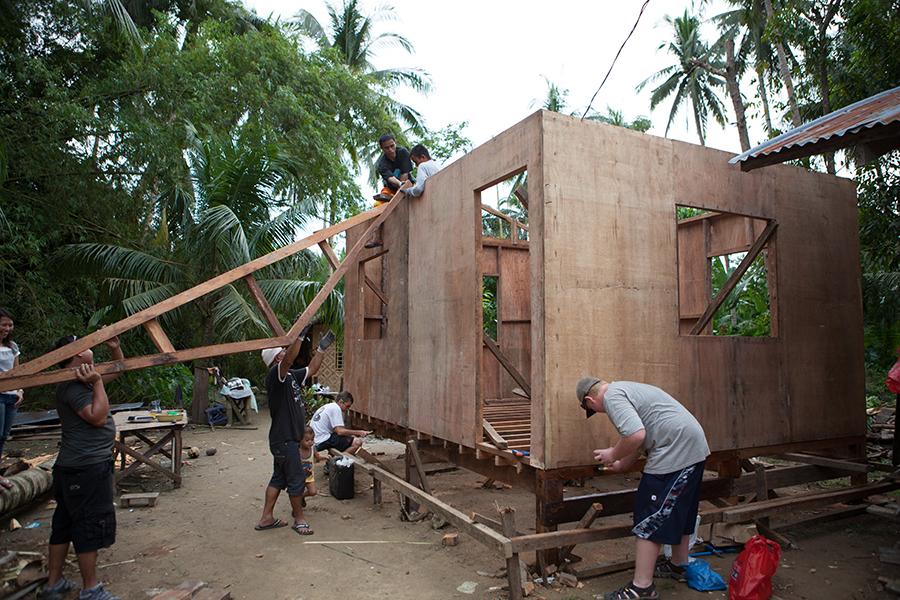 IDEA with have built more homes than any other relief organization working in earthquake-affected areas. In addition, we have traveled to the area most affected by the Typhoon Yolanda and have provided some assistance to church connections there.
Recovery will be years in the making and we will continue to look for ways to help!