Sign up to receive our newsletter and blog updates!
Why We Do It
We do what we do because God has blessed us! We want to be His hands and feet in this world. Our hearts break when people don't have food, clothing or shelter.
We are not a relief organization, or at least not in the typical sense. Most of our work is done in communities where we have established relationships and we always go as learners and not just doers. We work with people in partnerships where we come alongside those in need and allow them to come alongside of us.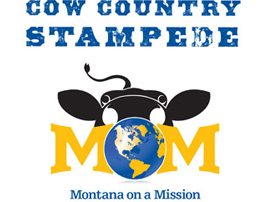 The Cow Country Stampede is the Saturday after Thanksgiving each year! More than $7,000 came in this last November. These funds will help provide clean water to individuals, families and whole communities in Kenya. Mark your calendar now for the 5th annual Cow Country Stampede, Saturday November 25, 2017! Thanks for supporting Montana On A Mission!