To see someone in the way that Jesus sees us all — perfect, yet damaged in our humanness — reveals that in compassionately meeting need of broken physical bodies, we can touch flawless hearts.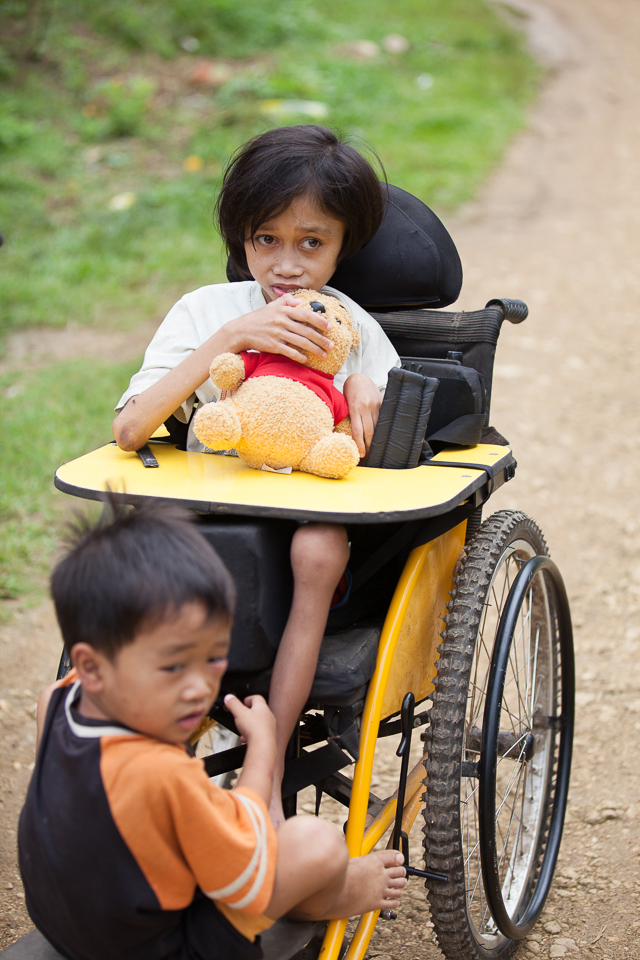 In 2012, a missions team responded to the urging of a Fillipino friend to travel to the barrio of Balilihan. There, we were introduced to the young women we now know and love as "the angels" — Analyn and Angelyn. These sweet girls have severe cerebral palsy; their physical condition had left them confined to the floor of their home for most of their 20 years, often alone while their mother and father work to support them and their siblings. Our hearts broke for them, and our family of supporters responded.
Less than a year later, Analyn and Angelyn were lifted into new, custom-built wheelchairs. These simple tools became material means to mobility, freedom and a new life.
That initial visit to Balilihan led down many more muddy Filipino roads, introducing us to many others with physical ailments that have been ministered to with wheelchairs and when appropriate, homes, to enhance their physical living conditions. We continue to seek out those in need through a network of friends in the barrios surrounding our Calunasan Sur base, responding to physical needs in the area of mission we now call our compassion projects.
More than the physical and material gifts we're able to share with these brothers and sisters, this area of ministry calls for your prayers, love and compassion.