After the water has been fetched and the yellow jerry cans sit full of water in the shade of the house, Noomali prepares to walk again. This time she grabs her length of rope and sword and walks toward the bush in search of firewood.
Gathering and hauling firewood is another essential job of the Maasai woman. The Maasai cook over an open fire fueled with wood and brush from the surrounding area. They sometimes use a small charcoal cooker called a jika as well.
Noomali joins other women in the bush. They chop at the dead branches with their swords and pile them carefully over the ropes they have laid out on the ground.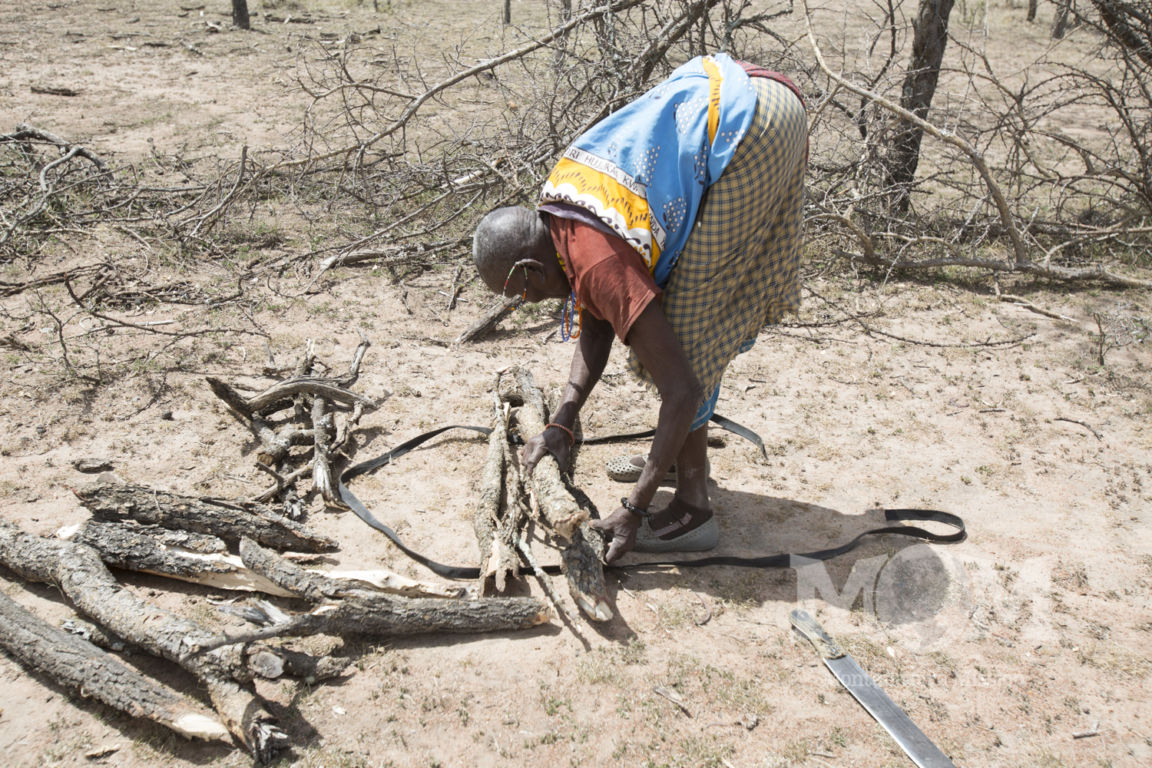 When they have gathered all they can carry they tie the rope around the bundle, heave it up onto their backs and place the loop of the rope across the top of their head or forehead to balance the bulk of the load. Typically a woman can carry enough firewood in each load to last two or three days.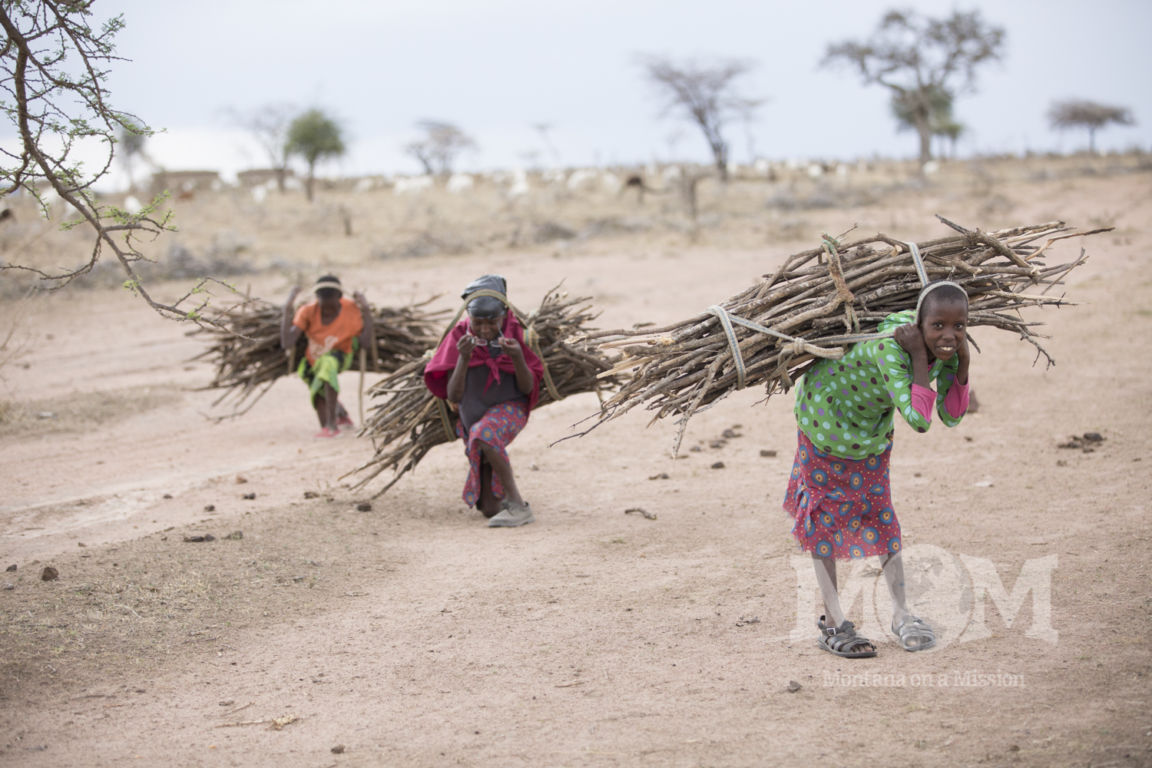 As with fetching water, girls begin to share the work as soon as they are strong enough. Gathering firewood can also be dangerous for the women and girls as they search through the brush which is teeming with wildlife. Noomali shares a day she will never forget:
"I will never forget this Tuesday. I don't recall the date nor the month, nor the year but that Tuesday is ever vivid in my mind. I remember it was Tuesday because the following day was Wednesday which is my market day.
On this Tuesday morning after breakfast I had to attend to almost all duties to get to be free for the market the following day. I made three trips to our Nkineji spring, which is 3 ½ Km from my home, for water. After lunch I joined a group of ladies going for firewoods. I was walking in a thicket when I mistook a big snake for wood. The snake was asleep and it got a sudden wake up and stood mighty in front of my face. It fortunately didn't attack  me, it was not a spitting cobra and so I was safe. I got a huge shock, fainted and was collected by the other ladies. When I came back to my senses I was already sick and I had a miscarriage that day."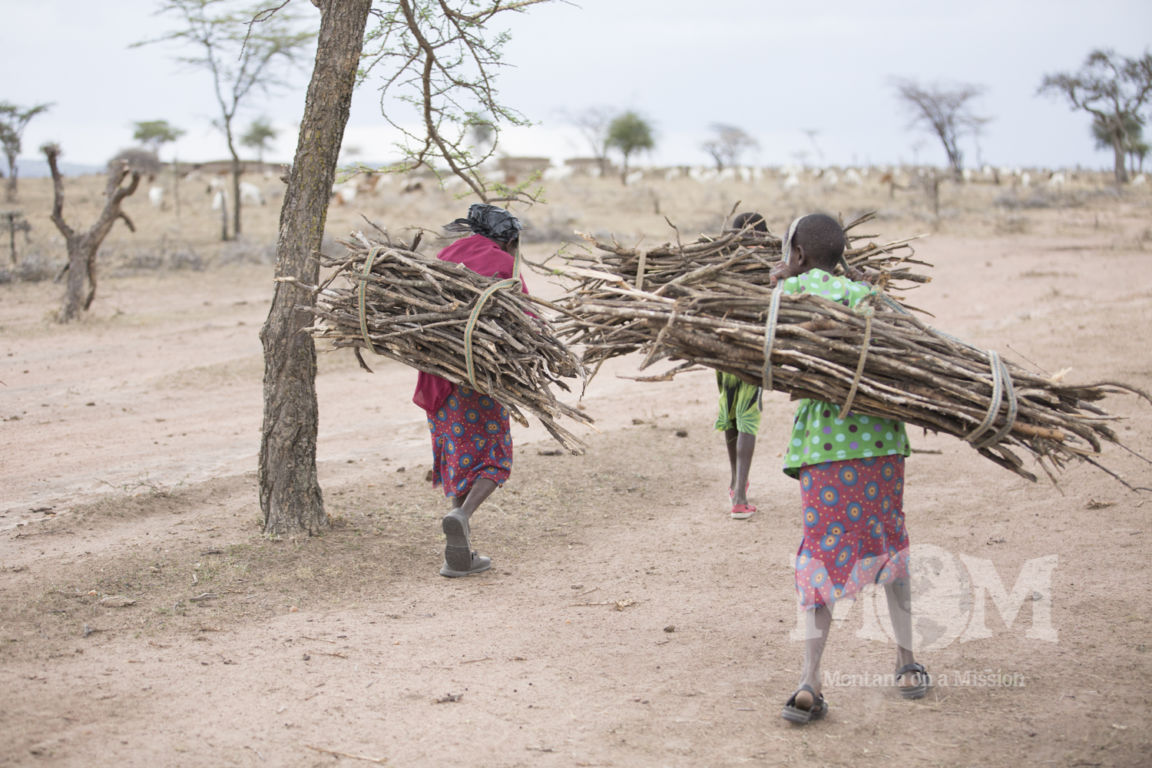 The rural Maasai without a doubt live a very difficult life.  As with families involved in agriculture here in the U.S. they are extremely dependent upon the weather and the seasons. As the reprieve between drought years become shorter their struggle to live and provide for their families grows. We can come together to help our sisters and brothers in Christ by developing sustainable clean water systems in their communities. Saving lives through improved health and hygiene and vastly improving their quality of life and opportunities for a better future.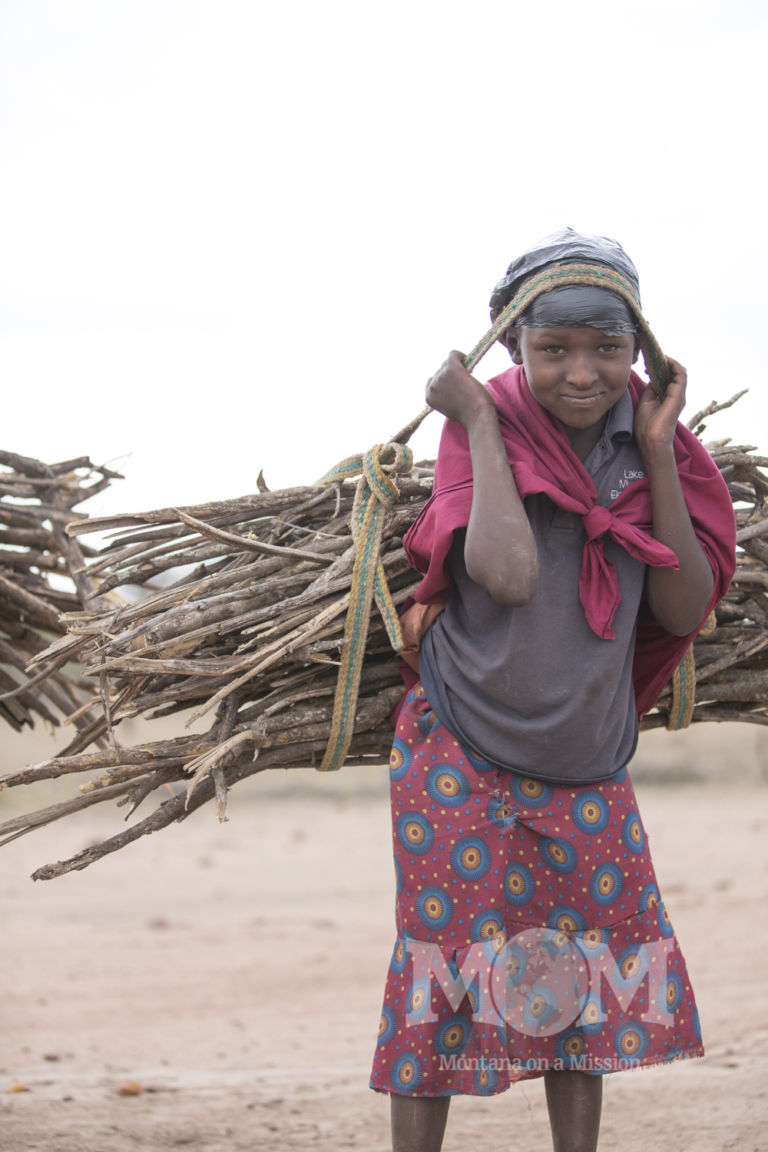 Won't you partner with us? We are looking for 100 new clean water sponsors in 2018. A water sponsorship is a $35 per month contribution and has the potential to provide clean water for 35 people for life!