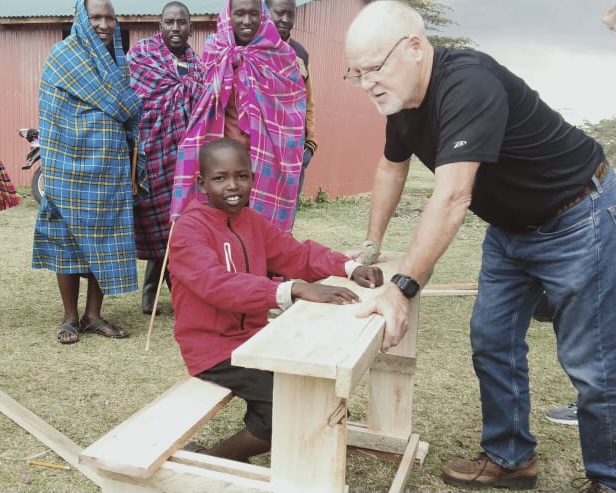 Can you imagine sitting on the ground for school all day, every day?
These kids are arguably very lucky to be able to attend school but things just got much better! A small MOM team just wrapped up a wonderful trip to Kenya. The focus was on building desks and providing school supplies at a small school near one of our newest clean water wells. On a previous trip, they noticed the kids sitting on the dirt floor of the small school (red building on the background of the photos) largely learning by rote… hearing and repeating what the teacher says. They didn't have desks and they didn't have school supplies. The children's parents don't have the money to pay school fees so the young man that is the teacher at the school gives his time in return for what little they can give him.
We are so blessed to be able to help them in any way we can! Education is the best chance out of poverty.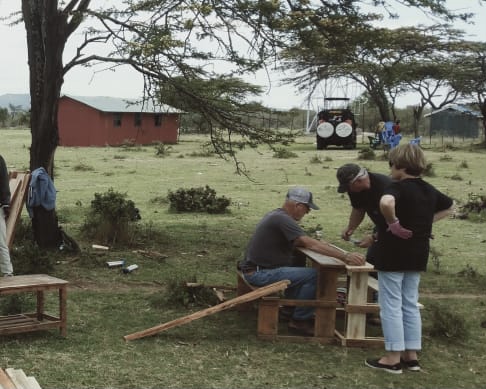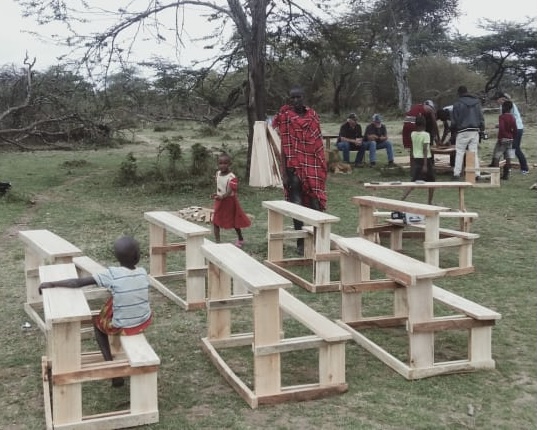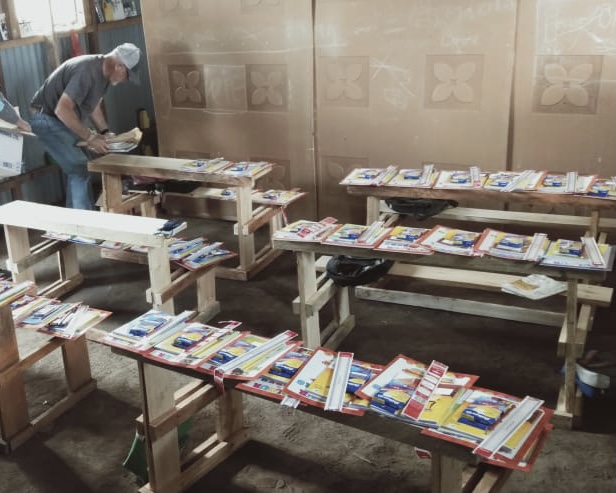 If you would like to bring Christ's love to the hurting here at home and around the world, please consider making a donation today.